Power up North
This Entrepreneurs Conference has something for All Ages, Stages and Phases of Business.​ Get inspired, network & learn.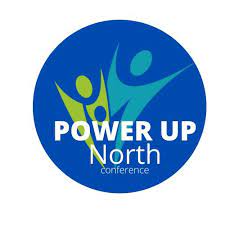 This Entrepreneur Conference is all about Energizing Your Business!
Featuring Keynote Speaker: Jon Montgomery - Olympic Gold Medalist and Host, The Amazing Race Canada.
Power Up North offers a wide range of keynote speakers, activities and breakout sessions for "all ages, stages and phases of business".
If you have a new idea, if you have a new start-up whether it's home-based, online or a side- gig, if you are looking to expand or diversify your existing business or if you are looking towards selling or retirement - there is something for you.
Join us September 20 to 22, 2022 in Athabasca, Alberta for world-class keynote speakers, presenters, break out sessions, networking opportunities and so much more.
Brews & Chews September 20, 2022 - Enjoy an Inspirational evening with speaker Ian Hill. Sample delicious appetizers and beverages from local breweries and distilleries.
Breakout Sessions September 21, 2022 - wide selections of breakout sessions through out the day facilitated by knowledgeable speakers.
Gala - Featuring Keynote Speaker Jon Montgomery September 21, 2022 -Evening includes a delicious buffet dinner and cash bar.
To learn more about this year's Power UP NORTH Conference and for the full conference schedule visit our website.